Bio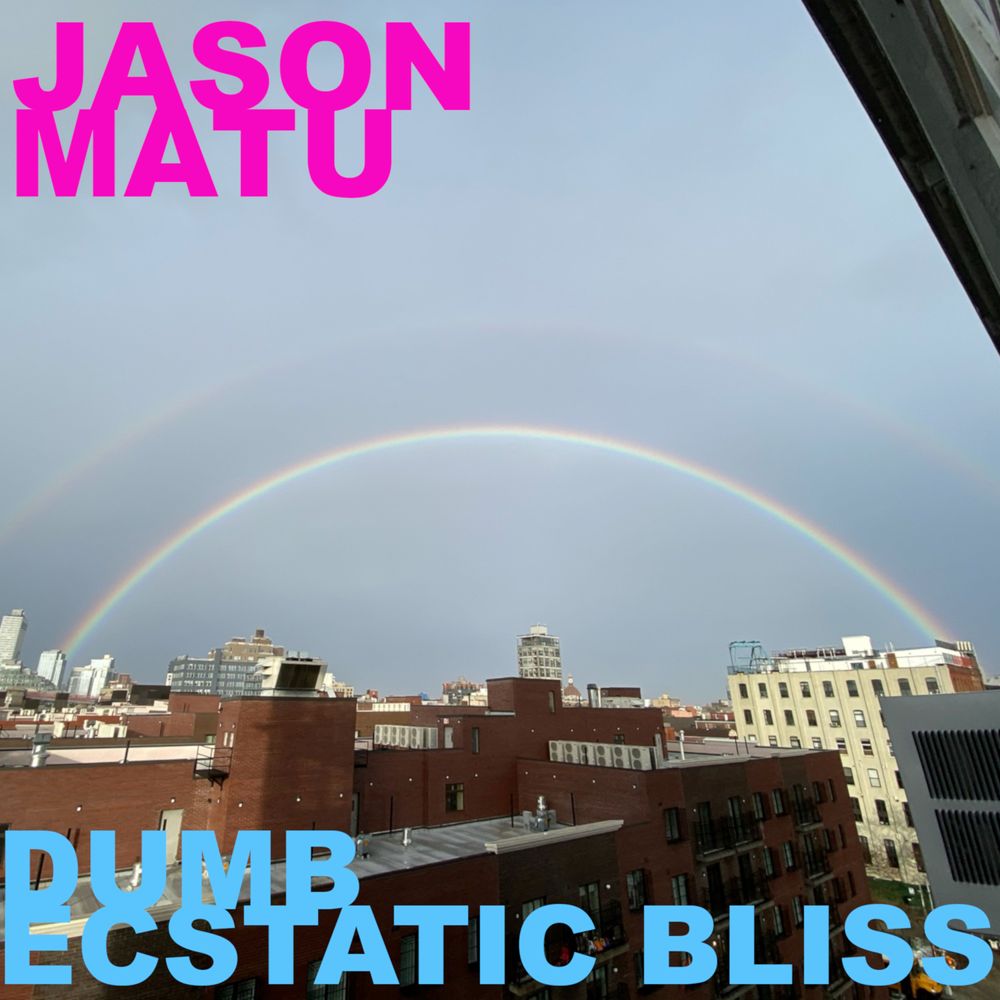 "Babe, no more songs about death, please," said my now departed beloved, as she poked her head into our bedroom, while I mournfully strummed yet another in my series of lugubrious compositions lamenting the return of the cancer she had been declared to have beaten. While I might ordinarily resent any attempt at censorship, this request felt like a mighty relief. The weight of these feelings by themselves was enough and did not need to be memorialized in song and performed repeatedly, for myself or anyone else.
And so "Dumb Ecstatic Bliss" was born. It is a collection of songs that attempts no pretensions or aspirations to useless things like intelligence. They are just songs that were meant to be dumb and blissful and to make me happy. The title is a pun on domestic bliss, and that is what we felt despite all the hardship we endured. On the cover is a double rainbow that appeared over Brooklyn as I delivered my eulogy for my darling ladycakes, the first true love of my life and a goddess who can never really die.
The album was produced by Grammy nominee, Justin Craig, and mastered by Greg Calbi at Sterling Sound. It was recorded over the course of a year or so, at Justin's Foxhole Studio (which was tragically destroyed by fire), then at his new as yet unnamed studio in the Lower East Side, and after we were shut down due to Covid, remotely at my apartment in Bushwick, Brooklyn. The album also features invaluable contributions of Adam Kruckenberg and Cedric Warner Sparkman.